END TO END AUDIO PRODUCTION
We are an end to end audio production company located in Goregaon East, Mumbai, a one-stop solution for all your audio needs.
Here's what we can do for you
CREATING AN IMMERSIVE AUDIO EXPERIENCE
Sound evokes more emotion than the picture. Language, sound effects, music can add greater depth to your visuals. We firmly believe that great quality audio has the capability to engage your audience, evoke an emotional response and communicate the desired message clearly.
At Kambay Studioss, our mission is to craft audio in a way that your audience can have an immersive, memorable experience.
"AUDIO AND VOICE ARE BY FAR THE MOST NATURAL INTERFACE FOR HUMANS TO INTERACT. "
After a brief stint in the corporate world Krunal founded Kambay Studioss in the year 2016. An ace composer, he has composed music for films, commercials, brand anthems and a lot more. Krunal's innate understanding of music helps him decode brand briefs quickly and produce best possible results. He works with some of the best musicians, singers and voice artists on all our music and voice projects. All the music work that we do doesn't leave the studio without his seal of approval.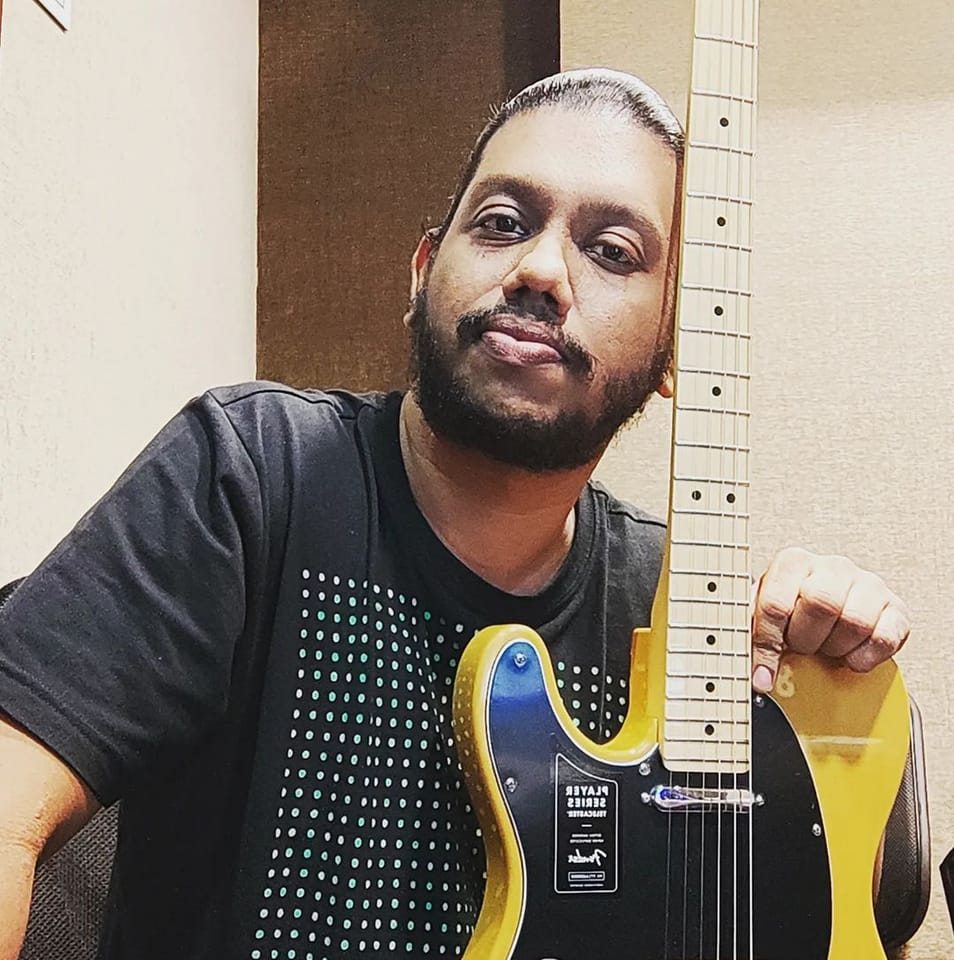 Dhiraj Salian
managing partner
Dhiraj started his career as an audio engineer but later moved to advertising for a brief while. At Kambay Studioss he works closely with some of the best voice talents in the country, helping advertising agencies, production houses and other clients find the perfect voice for their films and projects across various languages. Dhiraj firmly believes in the future of voice and audio and keeps an eye on the latest developments in audio content creation and consumption.
Sounds good?
Let's work together.